Onward from one Open to another, the props remain in full swing as we gear up for this week's action at TPC Twin Cities. Coincidentally, I touched on a lot of the plays in this article on the Be Right podcast, so if you haven't already, be sure to give that a listen! The vibes are up this week and I'm feeling as confident as ever in the below props, so let's get straight to it!
Best Matchup Value (At + Odds)
Matthew Wolff (+132) > Emiliano Grillo (FanDuel Sportsbook)
Uhhh what are we doing here, FanDuel? The #34 OWGR player and former 3M Open champion with the best course history in the field 2 years running is plus odds versus Emiliano Grillo who has 3 MCs in his last 4 starts, is #67 OWGR, and hasn't won a PGA Tour event since 2015?
Matthew Wolff's struggles off the golf course in 2021 have been well documented, citing mental health and bouts of depression in isolation from all the strict COVID protocols in place throughout this PGA Tour season. At the US Open, Wolff showed that despite taking 4 months away from the game, he was still maintaining form in his off time, coming right back to fire a T15 in his return. After skipping The Open last week, Wolff comes into the 3M Open well rested compared to a majority of the other names at the top of the board who've traveled straight back from England to Minnesota. If the status of Wolff's focus is in question, I'm willing to argue that a return to the site of his first career PGA Tour victory, where he then went on to follow up with another T12 in his defense the next year, is exactly what he needs to feel loose, comfortable, and happy once again playing this game.
No offense to Emiliano Grillo, his stats profile very well this week at a course that has shown in it's short history that it can be won with his strength of hot irons. But regardless of short term form, I'm always going to side with Matthew Wolff's talent over Emiliano Grillo heads up at plus odds, especially on a course that Wolff won on as an amateur just two years ago.
Best T20 Value
Pat Perez +490 (FD Sportsbook)
I love me some Pat Perez this week, and shared all my thoughts on his stat profile for TPC Twin Cities earlier this week in Bombs & Values. But while I love him as a DFS value for his price, currently sitting around 6% in projected ownership, he also happens to be my favorite Top 20 bet to double down on this week just shy of 5/1.
Michael Thompson followed a formula of hot irons and a hot putter in 2020, and went on to win despite losing strokes OTT and ARG. While that's likely not going to be the formula to win here every year, it is the exact game Perez has been playing sustainably over the last 3 months. In that lookback period, Perez ranks 30th SG: APP and 11th SG: P, losing strokes on approach and putting in just one event over that span. He's also flashed a ceiling with his irons at the Palmetto where he gained 6.3 strokes on approach, as well as with his putter where he gained 8.7 strokes putting just two starts ago at the Rocket Mortgage.
Perez's consistently average OTT numbers may hold him back from winning, ranking 106th SG: OTT L24, but it's encouraging that those rankings are being tanked by his lack of Driving Distance (116th) and not his accuracy (16th). On the OTT stat spectrum this week, I'm definitely leaning more towards an emphasis on accuracy than distance, as players with control off the tee should be able to avoid trouble from the water hazards and create birdie opportunities by playing out of the fairway.
If Pat Perez can continue his steady pattern of plus-APP & Putting to go along with an average OTT & ARG performance, that should lay the groundwork for his third T20 over the last five weeks.
Safest Prop (-120 or Better)
Hank Lebioda (-112) > Patton Kizzire (FD Sportsbook)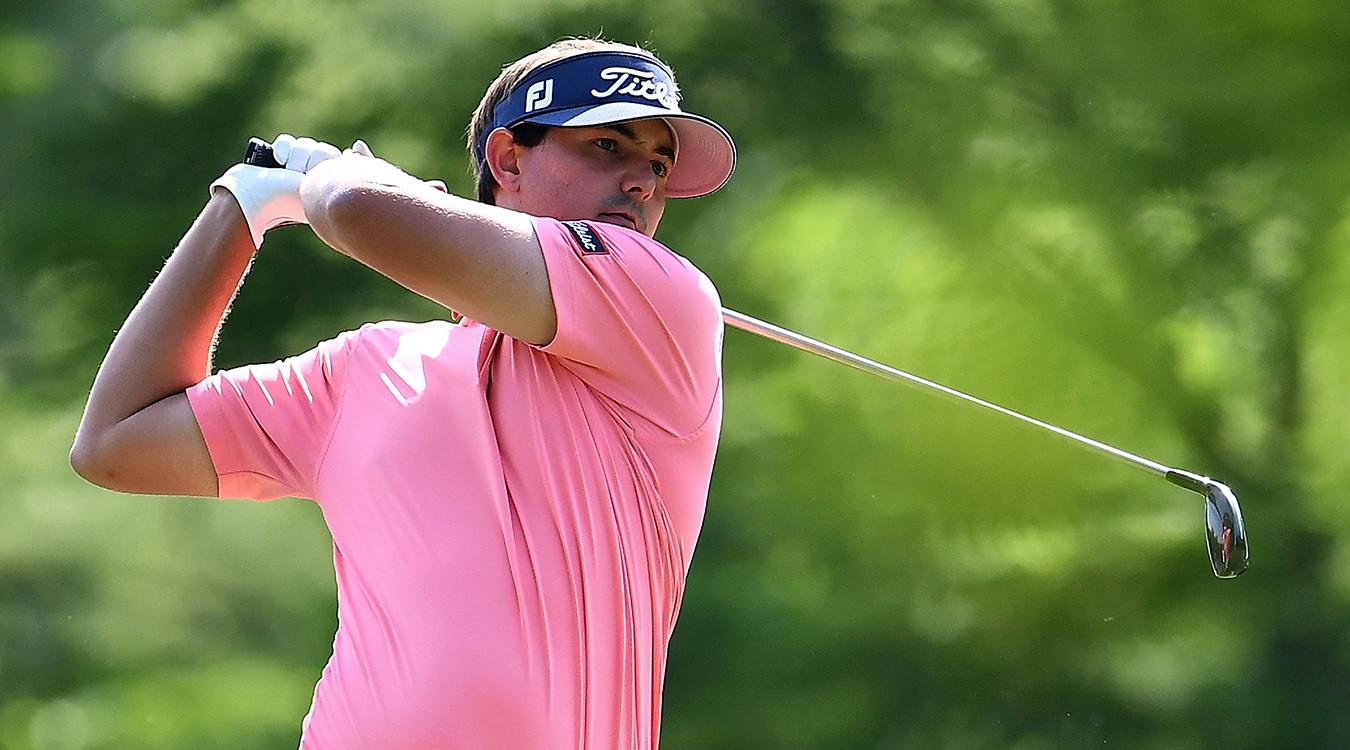 Coincidentally all my favorite props this week just so happen to be on FanDuel. But I just couldn't pass up this matchup between one of the consensus most liked players this week across the golf community in Hank Lebioda, going against a player I am vehemently against at the 3M Open in Patton Kizzire.
I've bet Kizzire fairly often over the last couple months. He has the exact profile you want on easy courses as a sniper with his irons who can consistently hole putts in bunches. The difference between TPC Twin Cities and the myriad of other easy scoring bidie fest tracks we've seen in recent weeks is the persistence of hazards awaiting off the tee, with water coming into play on 15 holes. As someone who sweated Patton Kizzire at Detroit Golf Club which features effectively 0 hazards, I can attest that he was still able to find trouble, launching his tee shots into a neighboring parking lot where no others dared to go. Kizzire has no control over his driver at the moment, and although the fairways should be easy to find for most of the field, I am guaranteeing that Kizzire finds the water at least once, in what I expect to be a short week for him.
Comparing how the two players stack up against each other in each of the categories I fed into my model this week, Hank Lebioda should be the runaway favorite this week, rating out better in 7 of the 11 categories I'm looking at, and leading by a significant margin in key categories like SG: OTT, SG: BS, Good Drives Gained, and Par 4 Scoring. It's even a bit surprising to see that in the areas Kizzire excels at most, Approach and Putting, Lebioda still ranks out on top in this H2H.
Between the numbers, the narratives, and the eye test, all signs point to Lebioda in a runaway here for me.