Looking to keep the momentum going coming off of two outright wins in the last three weeks, it's time for another edition of Bombs & Values for the 2021 Arnold Palmer Invitational! Last week's Bombs & Values article included two DFS values who finished in the top Draft Kings GPP lineups in Sebastian Munoz and Eric van Rooyen, so we're looking to build on that this time around at a course that requires a lot less guess work than The Concession.
This week I have a lot of confidence in the bottom of the board not only in the low-priced DFS values, but also in the outright market. Sure the pedigree of winners the last 5 years has been strong (Hatton, Molinari, Rory, Leishman, Day), but let's not forget that Matt Every was also able to win here twice, so you're not going to be able to talk me out of betting on some Bombs this week. This is the most promising week for Bombs I've seen all year, and I personally will be rolling the dice on many of the 100/1+ plays below.
If you're new to the program, this article identifies salary-savers on Draft Kings and high-upside longshot bets with win equity at 70/1+ odds. Let's jump right in!
DFS Values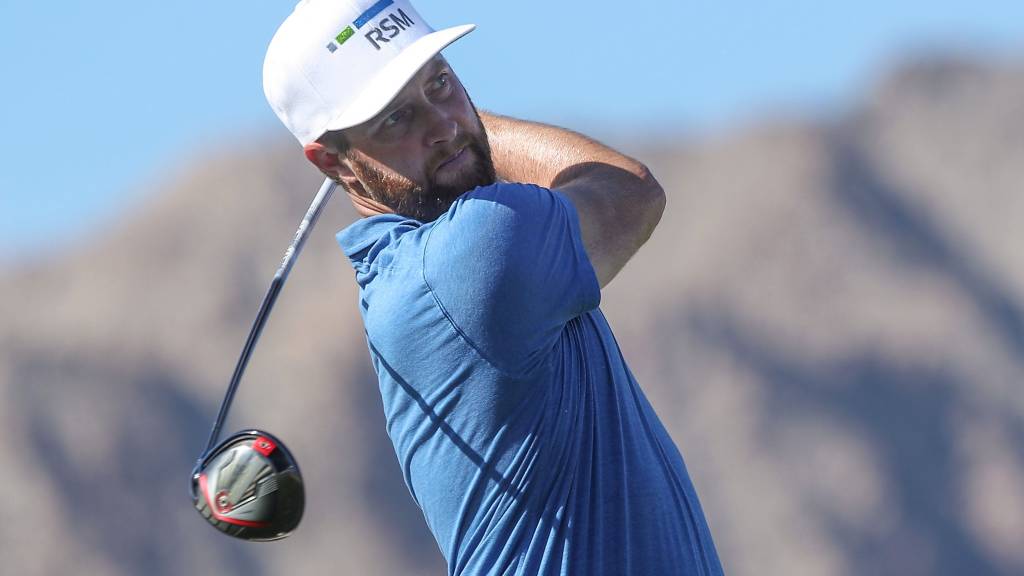 Pricing from Draft Kings
Sam Burns ($8,400)
We've gone down this road many times before, and it never seems to end pretty, but nonetheless…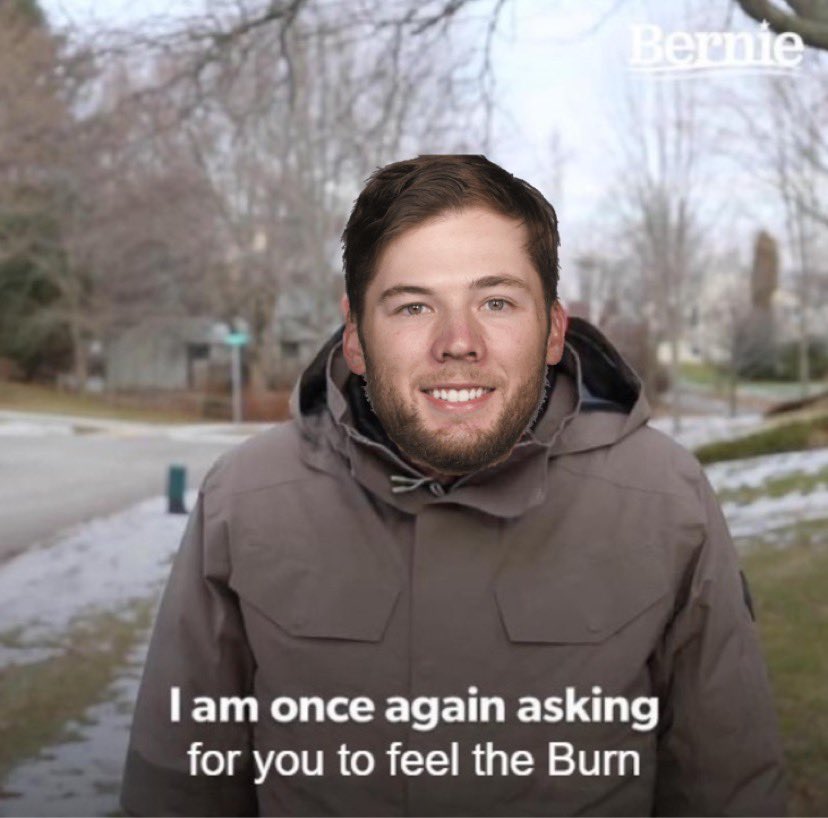 Everyone knows that Sam Burns is a stat model monster and ranks out well OTT (#12), Approach (#11), and Putting (#8). It's also widely talked about that Burns putts best on Bermuda, so him ranking as my #1 weighted putter when accounting for Total, Bermuda, and API putting may not surprise you either. He's an extremely talented, well-rounded golfer who has been given an unfair price tag due to his inability to close, which frankly really should have no bearing on him as a Draft Kings play. He's still 4th in DK Points over the last 24 rounds after all, despite not having any winning finishes to boost those scores.
Sam Burns has played in the Final Sunday Pairing in 3 of his last 6 events. Add to that the fact he was very much in the mix at the WMPO through 36 holes sitting -10, and he's quickly picked up the reputation as a choke artist. But even if he is a choke artist (which I hope he isn't because I bet him outright 50/1), his scoring potential more than justifies taking him at this median price for the field. Plus, regardless if he ends up being great or awful, you can always count on Burns for some great meme fodder.
Cameron Davis ($7,900)
I typically overlook DK scoring ranks when I look through the Fantasy National runs and just assume if a guy is playing well, he's probably scoring well too. But I've also had an unremarkable 2021 DFS campaign, so I looked to DK Points this week to see if I was missing something. Lo and behold, I was.
Over the last 36 rounds, Cameron Davis ranks 33rd SG: TOT, and yet he's 5th in DK Points gained over the same span. Of those in the Top 5 of DK Points (Homa, Bryson, Hovland, Reed), Davis is the only player without a win in that span, so you know he's really grinding for those scoring points with Eagles and Birdie Streaks. Being able to roster a golfer who's going to produce points regardless of finishing is a rarity in PGA DFS. Davis is like the Christian McCaffery of the fantasy golf world – he doesn't need to hit pay dirt to pay off his price.
Recently, however, Davis' stats have actually backed up his DK scoring. In the year 2021, Cameron Davis ranks #1 T2G, #2 Ball Striking, #6 Approach, #8 OTT, and #4 TOT. Just crazy stuff to see from a guy in the $7K range. This will be his first trip to Bay Hill, so it would be asking a lot for him to go out and win this tournament outright. But as a DFS play, he presents a high floor and high ceiling.
Henrik Norlander ($7,200)
THERE CAN ONLY BE ONE NORLANDER!
On the PGA Tour, that is true, because Norlander is not a very generic name, however if we're looking at the Swedish contestants in this event, which always seems to favor International players, there can only be one Swede in my lineups, and it isn't Alex Noren or Henrik Stenson.
Henrik Norlander Ranks #5 SG: T2G in this field over the last 24 rounds, and #33 SG: P – Bermuda over the same span. Of those Top-5 T2G players in this field (Viktor Hovland, Bryson DeChambeau, Keegan Bradley, Max Homa), only Bryson ranks higher in Bermuda Putting (#22). Norlander also ranks #3 in Ball Striking, #5 in Approach, and #8 OTT, all crucial stats to contend at Bay Hill. Taking a closer look at the driving stats, Norlander possesses the rare combination of Driving Distance (#32) and Driving Accuracy (#15), which gives him a huge leg up on the field at a long course featuring constant water hazards.
Looking at the secondary key stats, Norlander continues to stand out, ranking 10th in GIRs and 2nd in Proximity 150-175, which historically has been a key indicator of success here.
Henrik missed the cut here in his first trip to Bay Hill last year, but I'm willing to give a pass given the extreme winds. There's also a reason I try to keep my lookback window to the Last 24 or 36 rounds. A lot can change in a year, and with Norlander coming into this event having gained strokes T2G in 7 of his last 8 measured events, I think we can expect bigger and better things from him in 2021.
Chris Kirk ($7,000)
I must be missing something because I can't comprehend how Chris Kirk's combination of Recent Form and Course History land him at $7,000.
Starting with Course History, he's played this event 8 times (which is crazy because I thought Chris Kirk was like 26 years old without checking) and has 4 T16s-or-better, including a T15 and T13 in his two latest trips here.
Looking at Recent Form, Kirk ranks 13th SG: TOT in this field, including a solid 32nd in Ball Striking and 40th in Short Game. Results-wise, he has 4 Top-20s in his last 6 events. My favorite stat for Kirk though is his Par 4 scoring. He ranks 15th is Total Par 4 Scoring, is #1 P4: 400-450, and #16 P4: 450-500, which are the two most important ranges for this course.
Chris Kirk is not a sexy play, and he has limited win equity, but at $7,000, he'll find his way in the optimal DFS lineup if he can add to his T20 pedigree at The API.
Tom Hoge ($6,500)
Rumor has it Tom Hoge is still waiting for his ball drop out of the tree on 18 at Pebble Beach. But unlike that ball, Hoge's price continues to drop week over week despite some solid all-around play.
Hoge is the only player in the $7K or $6K range that avoids the bottom-25% of the field in each of my key stat categories this week, which is typically a great indicator to at least make it through the cut. These are the key stats and his rank in each: TOT (50), T2G (91), BS (77), APP (48), Birdies Gained (43), Bogeys Avoided (59), Good Drives Gained (65), GIRs (76), Bermuda Putting (64), Course History (28). These key measurables pay off when you look at his Event History as well, finishing T15 last year and T26 in his only other appearance at The API in 2018.
Look, none of those stats are going to wow you, but the point is, there are no glaring holes in the all around game where it matters, so if you're looking for a safe floor play in the low end of the DFS board, Hoge is your guy.
Betting Bombs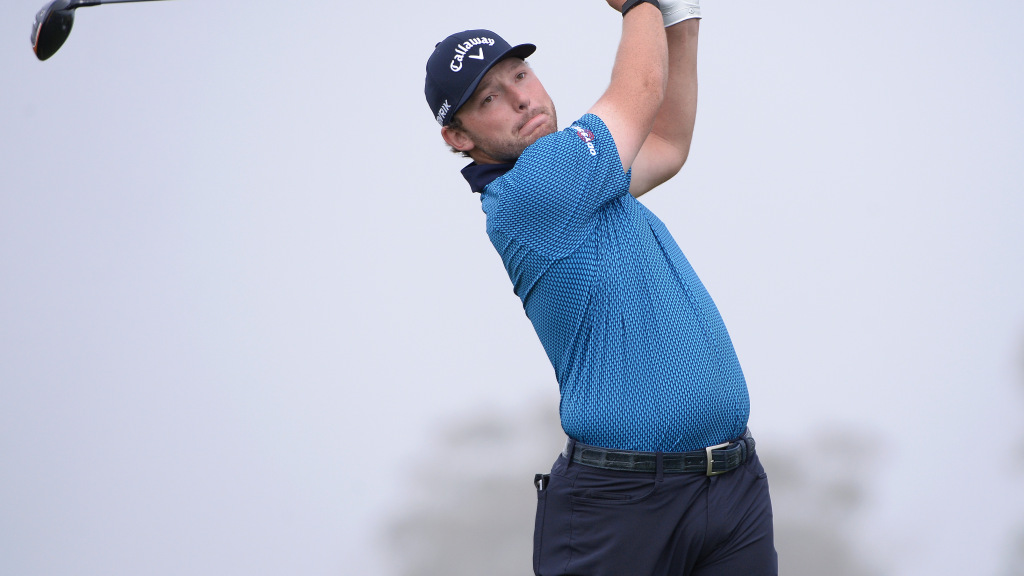 Charley Hoffman (+10000)
There's only one thing preventing Charley Hoffman's from winning a golf tournament in 2021, and that one thing is Charley Hoffman. He was 3 strokes off the lead at The American Express heading into the weekend before having to withdraw with a back injury, and then withdrew with the same injury the very next week in R2 of The Farmers. For health reasons, he's a dangerous DFS play that can tank your lineup at a moment's notice, but if we can get 4 rounds from Charley like we've seen the last two weeks, the stats show he's worth a flyer to compete and win here at Bay Hil.
In the same key stat categories I talked about Tom Hoge avoiding bottom-25% in, Hoffman takes it up a notch as one of only 6 players in this field to rank above field average in each category. The other players to earn that distinction are Matthew Fitzpatrick, Tyrrel Hatton, Max Homa, Cameron Tringale, and Sam Burns. Here are those stats again and Hoffman's rank in each: TOT (24), T2G (23), BS (13), APP (26), Birdies Gained (21), Bogeys Avoided (15), Good Drives Gained (10), GIRs (3), Bermuda Putting (29), Course History (8).
Looking at the Course History, he has 3 T15s in his last 4 trips here, including a T2 in 2017. Assuming his health is back on track, Hoffman presents plenty of upside this week.
Corey Conners (+12000)
I was invested in Corey Conners at the WMPO a few weeks ago and that went exactly as expected, which was both beautiful and frustrating to follow. He put on a Ball Striking clinic, seemingly hitting every Fairway and Green in Regulation en route to 5.2 strokes gained Ball Striking for the tournament, and yet he never came close to contending because he could not hit a 10 foot putt.
If you're willing to throw away the Genesis and the Farmers, two of the most short-game dependent tracks we've seen in the 2021 season, Conners has not finished worse than T25 in the other 6 most recent events, which includes 3 Top 10s, one of those being at Augusta.
It's no surprise Conners ranks as one of the best Ball Strikers on Tour (#8 SG: BS). But as he continues to show steady (albeit slow) improvement in the short game, it's worth taking a chance on Conners with the hope that the putter can just wake up for a week. Hey, he's already got the international thing in his favor for this week, right?
Luke List (+13000)
Luke List is a more extreme version of Corey Conners. He's an excellent Ball Striker (#14 SG:BS), who hits it farther off the tee (#7 Driving Distance), but just cannot putt (#126 SG: P – TOT).
I have never played Luke List before because he is usually priced similar to Keegan Bradley, is just as bad putting, and not as good on Approach. However this week, I'm starting to notice signs of life that will allow me to give List the benefit of the doubt and a chance to prove himself for future articles to come.
While he is equally as terrible putting on Bermuda (#126) as he is in total (#126), his putting at the Arnold Palmer Invitational has been, for whatever reason, much better (#52). He's made 3 prior trips to this event, finishing T10, T7, and T17, and gained strokes putting in 2 of those 3 events. It's also encouraging to see that the last time we saw List on Bermuda grass was the WMPO where he gained 1.6 strokes putting.
We know we can expect great Ball Striking and Distance from Luke List, he's proven that he can consistently get it done at Bay Hill, he finished T10 a few weeks ago at the Farmers, and he's shown signs of life putting on Bermuda recently at the WMPO. It's been easy to write off Luke in the past, but I got him on my List this week.
Matt Jones (+14000)
Who? Am I the only one that plays this in their head when thinking about Matt Jones? I hope so. I think generically-named players are often the most overlooked. How could such a normally named person be an extraordinary talent? While it's easy to scroll past Matt Jones when looking down the Odds board, I'm asking you to stay around a little longer to hear me out.
First things first, he's Australian, which means that like Marc Leishman and Jason Day who have won here within the last 5 years, he's got a fighting chance to win simply by way of not being an American. He plays the game of golf well too which is also important. He has made the cut in each of his last 10 starts, highlighted by a T4 at the Bermuda Championship and T8 in his most recent appearance at The Genesis. He is a special talent with the putter, losing strokes putting in just 1 of those last 10 events. He ranks #4 in this field SG:P – Total and #11 SG: P – Bermuda.
Jones ranks #9 in this field SG: TOT, and aside from the stellar putting, has a solid Approach game (#38) and sneaky Driving Distance (#24). He's great at Bogey Avoidance (#4) and is a solid 20th in Birdies Gained and 33rd in GIRs.
He has a mixed bag of results at the Arnold Palmer Invitational, but a T3 here in 2015 shows that the potential is there, especially as he rides in with some of the hottest form of his career.
Matthew NeSmith (+16000)
It is remarkable that of all the Bombs in this article, Matthew NeSmith is the biggest longshot to win. Over the last 24 rounds, NeSmith ranks #1 in Ball Striking and #1 Approach. With those being arguably the two most important stats of the week, I would probably blindly bet him at this price based on nothing else. But, there's so much more! He's #1 in Good Drives Gained, #2 in GIRs Gained, #8 in the key 150-175 Proximity range, and #15 Par 5 Scoring. He has 6 Top-20 finished in his last 10 starts, including 3 consecutive T20s in his last 3 starts. How is this guy 160/1?!
The answer, you would probably think, is his Putting. But while his #76 SG: P – TOT rank is unremarkable, he jumps to #42 in the field when looking at SG: P – Bermuda. In fact the last time we saw NeSmith on Bermuda was the WMPO, where he was the First Round Leader, Gained 3.7 Strokes Putting, and finished T7. Do I love that he missed the cut in his only appearance at The API last year? Nope! But Matthew NeSmith was not #1 in Ball Striking heading into this event in 2020. Tyrrel Hatton was. Coincidence?