Welp, the inception of this article got off to a rocky start last week. I wrote up Robert MacIntyre as the Top Lefty to win, and uh, suffice to say that bet lost. Here's to hoping the Charles Schwab Challenge, the longest active running event held on the same course year over year at Colonial Country Club, is just a liiiiittle bit easier to predict. After scouring through every downloaded sportsbook I have on my phone, below are the best props I've seen across the marketplace for the Charles Schwab Challenge.
Best Matchup Value (At + Odds)
Matt Jones (+108) > Billy Horschel (FanDuel Sportsbook)
This is a toss up in many ways if you look at these players from a thousand foot view. They're both short game specialists who are good off the tee and weak on approach. They even won in successive weeks of each other this year with Matt Jones taking down the Honda Classic followed by Billy Horschel a week later at the WGC Dell Match Play.
But if we're adjusting the handicapping for just Colonial in 2021, there are a few areas I give Matt Jones the edge in. Just looking at my overall model this week, Jones jumps all the way up to 13th, with Horschel far behind at 45th. Rather than go line by line, I'll just show the visual of how these two compare in the stats that matter most this week:
So in short, Course History and Driving Accuracy aside, Jones is level to, or better than Horschel in every category that matters this week. And for that reason, I'll take my chances on the plus odds.
Best T20 Value
Denny McCarthy +750 (William Hill)
This section will always be interpreted as "How far down the board can I go where I still feel confident this guy can place inside the Top 20?". Last week the answer to that question was Francesco Molinari, and well, he WD'd before we could even put that theory to the test, so this week we turn to Denny McCarthy to try it out again.
Most people by now know that Denny has been grossly underpriced in DFS, and I'm not the only one to chalk him up as a great value play this week. It's usually an easy sign to tell if the DFS pricing is off when you compare Draft Kings' DFS Pricing to Draft Kings' Sportsbook Odds, as the Sportsbook will adjust dynamically to live interest. On Draft Kings Sportsbook, McCarthy T20 is +400, same as Cameron Davis, who is priced $1,200 higher than McCarthy on Draft Kings DFS. The +400 valuation is pretty consistent across most sportsbooks this week, so this is a clear value still hanging on the board at William Hill, and too good for me to pass up. You can read up all the other nice things I have to say about Denny McCarthy in Bombs & Values.
Safest Prop (-120 or Better)
Brandt Snedeker (-120) > Phil Mickelson (DK Sportsbook)
Have I learned nothing? Despite the heroics last week, fading Phil, especially in Full Tournament Matchup markets, has been a historically profitable strategy. If you listened to anything Phil said in his interviews last week, he credited all of his success at Kiawah to his ability to focus, and his lack of success prior to his inability to focus. So in that regard, it makes a lot of sense that the best performance we've seen from Phil came at a difficult Major Championship that requires strict focus on every shot.
It's extremely rare that a player wins a Major and then goes on to play the very next week. He's here because he made a commitment to the sponsors many months ago and didn't want to back out on them. Admirable stuff, but for a guy who struggles to keep focus on golf week to week, how in God's name do we expect him to lock in again for 4 days at a lesser event, swarmed by media and fans every step of the way. It would make the most logical sense for Phil to do his press, go through the motions, and mail in it for two rounds, then head back home to re-focus on the US Open in June.
And while this is a pure fade on Phil, I do actually love this set up for Sneds who fits the short hitter, great short game profile perfectly to contend on this course. He also comes in with some great form, so for all those reasons, I'm going in on this full tournament prop.
Best Bet To Miss The Cut
Phil Mickelson +168 (FanDuel Sportsbook)
Well now I'm just piling onto Phil. Don't get me wrong, I absolutely love Phil Mickelson the person and player, I just hate the position he's walking into this week. Part of me thinks Phil actively wants an early exit so he can go back to celebrating the PGA Championship win. This is like when that friend you don't really hang out with very much invites you to a party months in advance and you say you'll be there and then before you know it it's the week of the party and you're out of excuses so you make an appearance, bring some beers, and come up with a quick excuse for an early exit shortly after you arrive. Phil doesn't want to be in Fort Worth right now, he has to be, so I expect him to go through the motions, go back to the old Phil we all know and love, and cash this Missed Cut for us at plus odds.
Best Random Prop
No Hole In One +110 (Bet MGM)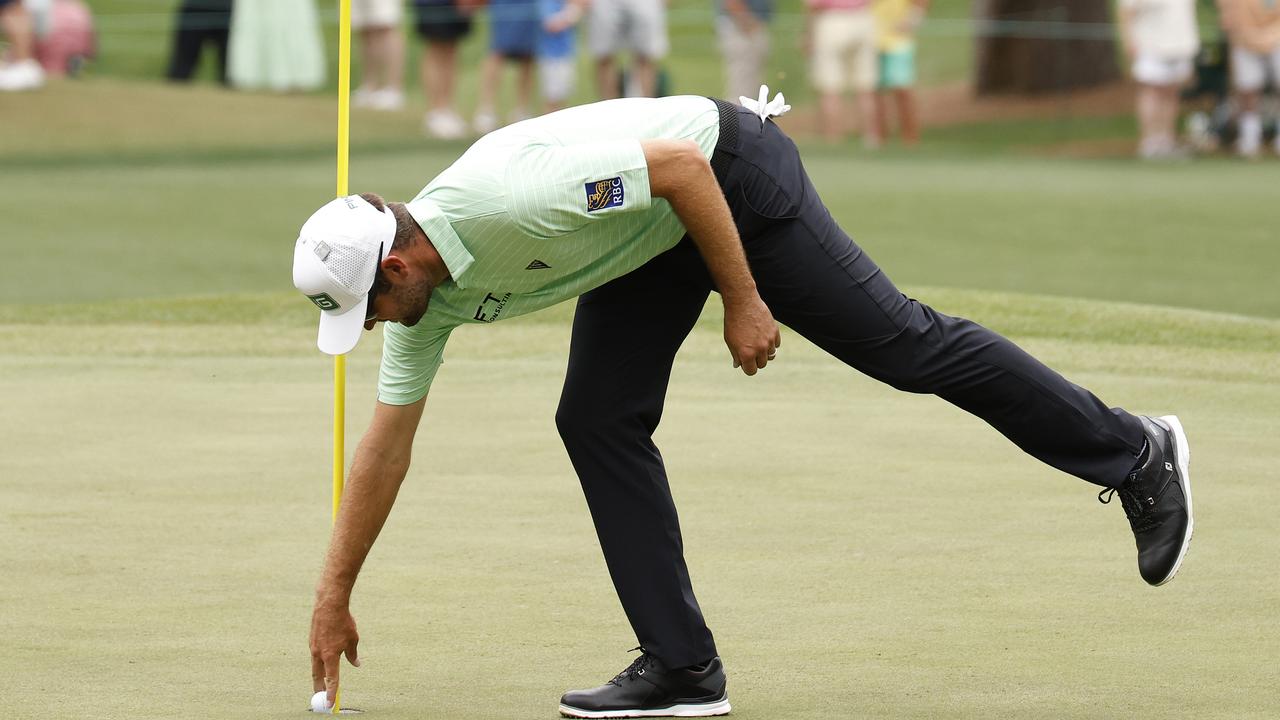 Betting on no hole in ones is like betting the under. It's not the best gambling experience and you're basically rooting against anything fun happening for 4 days. But I'm just looking at the numbers here and plus odds for nobody to get an ace feels too good to pass up. The field is smaller here than usual at just 121 players, the Par 3s are extremely difficult to score on, and if the wind does start to pick up, players will take a more conservative approach rather than firing at pins. So for all those reasons, I'm on the side of no aces.