San Antonio, jump on it! It's almost Masters week, and after a brief respite from Stroke Play, we are back to our bread and butter at the 2021 Valero Texas Open. Watching the 64 best players in the world square off against each other for 5 straight days is gold entertainment for us golf fans, but honestly it's impossible to bet outright-wise, so I'm happy to turn the page and fire up those models once again.
Since the Valero Texas Open tends to be held the week before The Masters, we've historically seen a majority of the best players in the world skip this event in order to get an extra week of Major prep. That rings true when we look at the past winners here, as players like Corey Conners, Andrew Landry, Kevin Chappell, Charley Hoffman, and Jimmy Walker didn't exactly come into this event with Major Championship aspirations the following week. In fact the last three Valero winners picked up their first career PGA Tour win at this event. The expected lookahead mentality for the top players in this field gives me pause on betting guys like Dustin Johnson, Tony Finau, and Jordan Spieth to win, as I expect they are most likely just using this week as a competitive Stroke Play tune-up before Augusta.
Everything is bigger in Texas…excluding the numbers we're about to see on the scorecards this week. We have not seen a winning total in the 20s since Si Woo Kim's -23 to win The American Express, but there's a chance that streak comes to an end after this week, so get ready fire up those "go-low" specialists you've been stashing away for the last two months!
TPC San Antonio Course Specs
Yards: 7,204
Par: 72 (4x 3's / 10x 4's / 4x 5's)
Greens: Bermuda (with Poa overseed)
Architect: Greg Norman & Sergio Garcia
Historic Cut Line: +2
Comp Courses: Nine Bridges, TPC Summerlin, Riviera, PGA National
Past Winners: Corey Conners (19), Andrew Landry (18), Kevin Chappell (17), Charley Hoffman (16), Jimmy Walker (15)
Other Past Winners In The Field: Martin Laird (13), Brendan Steele (11), Zach Johnson (08, 09)
The list of past winners certainly makes this feel like a wide open event, but it's interesting how close the big names have come to taking down the Valero Texas Open in recent years. From 2015 to 2017, your Runner Ups here were Jordan Spieth, Patrick Reed, and Brooks Koepke. Rory McIlroy also finished Runner Up back in 2013.
This week's course horses are led by past champions Jimmy Walker, Charley Hoffman, and Kevin Chappell, who each carry a Win and T5 at the Valero Texas Open within the last 5 years. Ryan Moore, Ryan Palmer, Chris Kirk, and Branden Grace round out the list of players in this field who also have multiple T10 finishes at this event over the last 5 years played.
Corey Conners is your defending champion going back to 2019, and over the last 24 rounds ranks #1 SG: TOT, #1 SG: T2G, and #1 SG: BS, so expect this to be the highest price you've ever seen Corey Conners at when odds and DFS pricing drop on Monday. Jordan Spieth, Chris Kirk, Charley Hoffman, and Brendan Steele also roll into San Antonio Top 10 in this field SG: TOT with strong Course History, so expect them to be popular plays this week as well.
Key Stats
SG: APP
SG: SG
Birdies or Better Gained / Opportunities Gained
Par 4 Scoring / P4: 400-450
SG: Putting (Bermuda)
Course History
Stats To Avoid
SG: OTT
Good Drives Gained

Prox: 200+
The stats say it does not matter where you putt the ball off the tee, making this is a second shot course that requires great Approach play and Short Game to contend. If it were that simple, there are just two players in this field who rank T20 in SG: APP and SG: SG – Jordan Spieth and Sam Burns (God help me).
There are just 8 players in the Field this week who rank Above Average in each of the above Key Stat Categories and Top 50 in the most important, SG: APP and SG: SG. They are: Corey Conners, Tony Finau, Jordan Spieth, Dustin Johnson, Cameron Tringale, Chris Kirk, Si Woo Kim, and Ryan Palmer. No real shockers there. If we remove the premium on APP and SG and broaden it to Above Average in all of the key stat categories, the list also includes Charley Hoffman, Brendan Steele, Brian Harman, John Huh, Scottie Scheffler, and Erik Van Rooyen.
Looking at the correlation charts this week, it's the same usual Top 4 stat indicators for success at Valero: Par 4 Scoring, Bogeys Avoided, DK Pts, and SG: T2G. The most interesting takeaway this week is how inconsequential SG: OTT has correlated to success at TPC San Antonio, as this dips from the 9th most important stat on average all the way down to 23rd at this track. That makes sense when you consider the Fairways are very difficult to hit here (56% Average Fairways hit versus the 62% Tour average), the short rough is not very penal to hit your approaches from, and the course does not demand distance off the tee sitting just a hair over 7,200 yards. When you see players like Brandt Snedeker, Jim Furyk, Aaron Baddeley, Jimmy Walker, and Cameron Smith in the Top 20 SG: TOT at TPC San Antonio, it's no wonder SG: OTT has dipped this low in correlation.
Since I'm pretty much throwing SG: OTT out the window this week, I'll be looking for players who are Top 60 SG: TOT and above average SG: APP, despite being worse than average OTT, in order to identify potential values towards the bottom of the board. There are 9 players that fit that value mold this week, and I'll be considering them as value plays when Draft Kings pricing is released: Andrew Putnam, Chase Seiffert, Jim Furyk, Ted Potter Jr, Harry Higgs, Tom Hoge, Hank Lebioda, Akshay Bhatia, and Satoshi Kodaira.
SG: SG, Par 5 Scoring, and SG: APP enter the Top 10 stats for Valero, which is of note considering they they each fall outside this range when averaged across all Tour courses. I'll admit I was taken aback to learn that an event which Corey Conners is the defending champion in puts a premium on Short Game, but his victory looks to be more the exception than the rule, as he overcame 1.5 strokes lost Around The Green by gaining over 11 strokes on Approach in his 2019 win. So, just hit all the greens in regulation and you have nothing to worry about if your short game is otherwise as terrible as Conners'.
Similar to what we saw in the PGA National correlation, which is one of the top comp courses for TPC San Antonio, Good Drives Gained ranked out amongst the least significant stats of the week. Driving Distance, P4: 450-500, and Prox 200+ also rounded out the least important stats of the week relative to average.
In short, I'm looking for the best Approach & Short Game players in the field this week who can hit a high percent of Greens In Regulation, Streak for Birdies, and have the ability to get a hot putter. There are 4 players in the field who rank Top 40 in APP, SG, Putting, GIRs, and Birdies Gained: Tony Finau, Jordan Spieth, Cameron Tringale, and Lanto Griffin.
What To Look Out For at the 2021 Valero Texas Open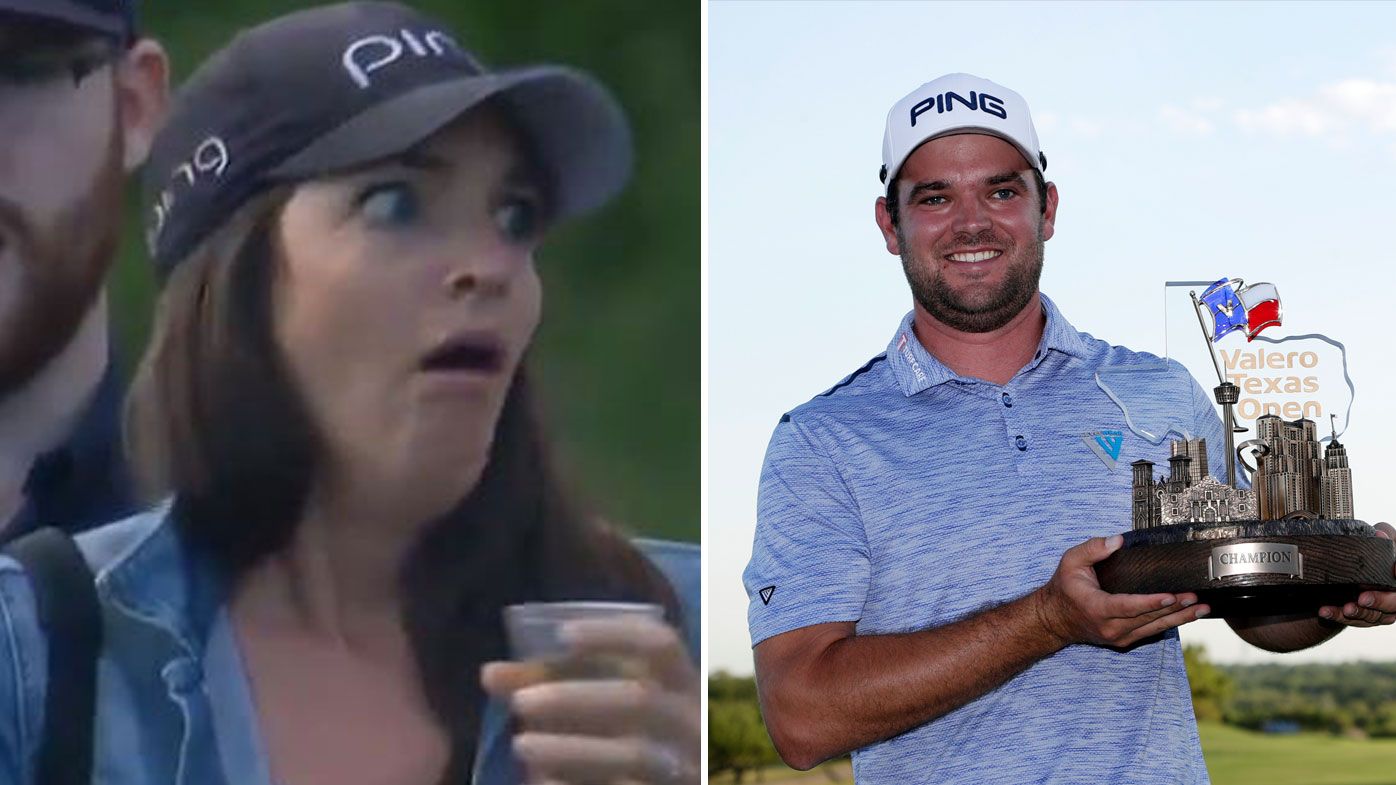 We're two years removed from Corey Conners' nerve-wracking win in 2019 where he edged out Valero stalwarts Charley Hoffman and Ryan Moore for his first career Tour victory. This year, the Valero Field will have a slightly tougher test with world #1 Dustin Johnson and a reeling Jordan Spieth in the mix.
With all the course history and key stats in mind, here's an early look at my short listed player pool considerations based on my projected pricing and odds tiers:
Tier 1 (<20/1, $10K+): Jordan Spieth, Corey Conners
Tier 2 (20-39/1, $9K): Chris Kirk, Charley Hoffman, Cameron Tringale, Scottie Scheffler, Lanto Griffin, Ryan Palmer
Tier 3 (40-69/1, $8K): Doug Ghim, Brian Harman, Si Woo Kim, Brendan Steele, Zach Johnson, Ryan Moore, Adam Hadwin
Tier 4 (70-100/1, $7K): Andrew Putnam, Erik van Rooyen, John Huh, Aaron Baddeley, Branden Grace, Roger Sloan, Patton Kizzire
Tier 5 (>100/1, $6K): Chase Seiffert, Jim Furyk, Ted Potter Jr, Harry Higgs, Tom Hoge, Hank Lebioda, Akshay Bhatia, Satoshi Kodaira
In my models, Corey Conners ranks #1 this week, followed by Jordan Spieth, Dustin Johnson, Tony Finau, and Charley Hoffman. I wouldn't say there's a player this week who I'm ready to bet regardless of their opening odds this time around, but I expect players like Doug Ghim, Lanto Griffin, and Harry Higgs to fall in the value range I'll be eying when odds do open.